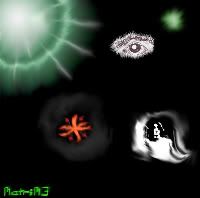 MatriM3's Profile
| | |
| --- | --- |
| Nick Name | MatriM3 |
| Full Name | Bertrand Guerin-Williams |
| Occupation | student |
| State/Province | VA |
| Country | United States |
I started tracking in the summer (June, July, or so) of 2007. I started seriously tracking in the summer of 2008. My musical is...very hard to describe. I like many genres: electronic, (good)hip hop, (some good)pop, rock, heavy rock, experimental (such as The Mars Volta), jazz, classical, blues, trip hop (such as the Gorillaz), dubstep, grime, DnB, demoscene and chiptune. I like bands such as (previously stated) The Mars Volta, Gorillaz, The Faint, DJ Shadow, Flight of the Concords, The Golden Butter Band, Gnarles Barkley, The Fratellis, Girl Talk, CAKE, Bon Iver, Bloc Party, Black Eyed Peas, The Beatles, Battles, B.B. King, etc. I'm a high schooler as of now...yah that's about it concerning me and musical taste.

Oh, and I also like to find new music, so I listen to podcasts like Indiefeed, and Second Stage (from All Songs Considered on NPR), and Dubstep FM.

I'm a huge video game fan; been playing since I was 8 on the Gameboy Color (a.k.a. nerd).